Level 2 Award
in Skilled Helping & Counselling Skills
Aims of the Course
This Level 2 Award aims to:
enhance and improve verbal communication skills, especially empathy, the ability to listen and respect silence
enhance and improve written communication skills
provide a basic understanding of what counselling is about and be able to compare and contrast counselling with other forms of helping activities
develop an understanding of what counselling training entails and assist learners to make a more informed choice as to whether or not s/he is suited to undertake vocational counselling training as opposed to other types of training
introduce learners to experiential learning processes that will include a high element of personal growth work, developing further self-confidence and self-esteem
prepare learners to progress onto appropriate further qualifications
Target Group
This course is designed as a basic generic introduction to counselling for those who have had no previous experience of, or training in, the field of counselling. Its versatility appeals to a wide range of potential learners including those who are considering embarking on formal counselling training as an intended career change. The course allows learners to make a more informed choice as to whether or not to embark on a demanding vocational training towards a possible career in counselling or an allied career, e.g. welfare advice work, where counselling skills would be useful. It is also intended for those who wish to improve their listening and communication skills. It is appropriate for those who are:
returning to study
seeking a career change
undertaking voluntary work
enhancing career prospects through extra qualifications
thinking of training as a professional counsellor
seeking development of enhanced social skills
Prospective learners must be aware that they will not be qualified to practice as counsellors on completion of this course, or even claim to be competent in the use of counselling skills.
Entry Requirements
This is an open access course - no previous counselling training is required; candidates do need to show they are in a mentally stable place to be able to study. Entry is dependent on a personal interview. Students will need to be able to write journals and an essay, and have access to a computer, printing and email.
Progression Opportunities
Successful completion of this Level 2 Award, or an equivalent, will be a pre-requisite for entry into the Level 3 Certificate in Counselling Skills programme.
However, for those who do not intend to continue their studies further in the field of counselling, the course can be a valuable introduction to communication skills transferable into a range of career and educational opportunities.
Course Dates & Times
This is a 12-week course, in a choice of two group times, with a break for half term as per local schools.
Next intake start dates:
SPRING / SUMMER 2022
Tuesday 19th April, 5.30pm-8.30pm followed by:
Apr 26th, May 3rd/10th/17th/24th, June 7th/14th/21st/28th, July 5th/12th
OR
Wednesday 20th April, 9.30am-12.30pm followed by:
Apr 27th, May 4th/11th/18th/25th, June 8th/15th/22nd/29th, July 6th/13th
AUTUMN 2022
Tuesday 13th September, 5.30pm-8.30pm followed by:
Sep 20th/27th, Oct 4th/11th/18th, Nov 1st/8th/15th/22nd/29th, Dec 6th
OR
Wednesday 14th September, 9.30am-12.30pm followed by:
Sep 21st/28th, Oct 5th/12th/19th, Nov 2nd/9th/16th/23rd/30th, Dec 7th
We will run one or both groups according to demand.
Fees
£390 for the 12 week course, payable before commencement of course
How to Apply
To receive an application form please click the 'Apply for this course' button below and we will contact you with a full application form, interview details and directions.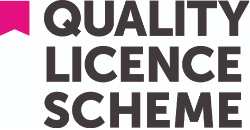 This L2 course is endorsed by the Quality Licence Scheme.
Click the toggle below for more information
This course and/or training programme has been endorsed by the Quality Licence Scheme for its high-quality, non-regulated provision and training programmes. This course and/or training programme is not regulated by Ofqual and is not an accredited qualification. Your training provider will be able to advise you on any further recognition, for example progression routes into further and/or higher education. For further information please visit the Learner FAQs on the Quality Licence Scheme website.