L4 Diploma in Transformational Life Coaching
This is a challenging one-year course qualifying you to practice as an independent life coach in a variety of settings. Drawing on positive psychology; Cognitive Behavioural Coaching (CBC); theories of change and goal setting.
The course also examines the wider context of coaching in the professional and personal world. It looks at the meaning of ethical and professional stances and explores working with diversity across different various forums to enable you to fully engage with your clients.
You will gain an understanding of the theories of goal setting, change and coaching models, and how to work collaboratively to motivate clients towards their lifestyle goals and desired changes.
We will be exploring clients' life stages, resilience and issues that may arise and how to work with these to get the best from your working alliance.
Progression:
Professional life coaching training enables you to set up as an independent practitioner, differentiating between counselling and coaching and knowing when to refer clients to other professionals for further or additional support. Depending on the kind of coaching you specialise in, be it career, relationship, personal development or health and well-being, you could work with individuals, groups or organisations.
Please note - while sharing similar elements, life coaching should not be confused with counselling.
Overview:
One-year L4 Diploma qualification in Life Coaching
Course is recognised and certificated under the Skills & Education Group's Quality Licence Scheme (see below) and is run in line with International Coaching Federation criteria.
A life coach helps individuals to become the best version of themselves. They empower clients to make, meet and exceed professional and personal goals.
Topics covered include:
What is life coaching?
Different types of coaching
How it can be used – types of work
Working with individuals, groups or organisations
Entry requirements:
L3 Certificate in either Life Coaching or Counselling Studies or their equivalent
Course requirements:
Attendance 90%
All students must undertake at least 6 hours of personal coaching themselves
40 hours of one-to-one coaching client work and a minimum 8 hours of supervision over the duration of the course.
Assessment:
Monthly Journals
Assignments
One Presentation
One case study
Dates & Times
This course runs on one weekend once a month over 10 months, class times 9.30am – 5pm. No classes in August.
Total Guided Learning Hours = 150
Classes will take place both face to face and on Zoom in order to train for online working.
Course dates 2022
Jan 15/16th (Zoom)
Feb 5/6th
March 5/6th
April 9/10th
May 28/29th
June 25/26th (Zoom)
July 16/17th (Zoom)
Sept 17/18th
Oct 15/16th
Nov 26/27th
Fees
£1950 total for the course.
We are happy to take a 10% deposit and spread the remainder over the duration of the course.
Application
To apply for this course please click the button below and we will send you a full application form and arrange an interview date.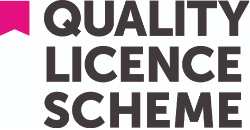 This Level 4 course is endorsed by the Quality Licence Scheme.
Click the toggle below for more information
This course and/or training programme has been endorsed by the Quality Licence Scheme for its high-quality, non-regulated provision and training programmes. This course and/or training programme is not regulated by Ofqual and is not an accredited qualification. Your training provider will be able to advise you on any further recognition, for example progression routes into further and/or higher education. For further information please visit the Learner FAQs on the Quality Licence Scheme website.