Level 6 Advanced Specialist Diploma in Child and Young Person Counselling
This course offers a professional progression route for counsellors seeking to gain counselling knowledge, skills and professional development in working with children and young people (CYP) aged 4–18 years old.
The course is aligned with the BACP Competency Framework for CYP training curriculum for ethical and effective practice with CYP. The course follows flexible Humanistic-Relational principles of therapy with an emphasis on experiential, creative and reflective practice.
To apply for this course candidates must be a qualified counsellor to L4 Diploma standard. Please see full entry requirements below.
The course runs on 12 Saturdays over 10 months September - July. Class dates are listed below.
L6 DIPLOMA IN WORKING WITH CHILDREN AND YOUNG PEOPLE IS FOR:
Post-qualified counsellors who wish to begin working with CYP.
Key Study Areas:
Ethical and Professional Practice
Child Protection and Safeguarding
Child and Adolescent Development and Transitions
Communication with CYP
Beginnings and endings with CYP
Risk Assessment
Working in the Context of the Counselling Settings
Cultural diversity
Theory and developmental transitions
Collaborative assessments, risk and outcomes
Engagement, relationships and emotions
Mental Health and pharmacology
Entry requirements:
Qualified Counsellor to minimum L4 Diploma level
Membership of BACP or equivalent professional body.
Two referees (one of whom should be your counselling supervisor)
Enhanced DBS Check
Counselling Supervisor with established CYP experience.
Previous experience of working with CYP desirable.
Currently in practice as counsellors/psychotherapists.
External candidates will be required to submit an assignment prior to interview.
Therapy:
Candidates are required to undertake a minimum of 20 sessions of therapy during the course
Placement:
Candidates must complete a placement of supervised practice with clients in the age range they are wishing to qualify to work with. The two age ranges are 4 - 10 years old and 11 - 18 years old. Candidates must therefore achieve:

50 placement hours with age range 4 - 10 years old to qualify to work with this age range only
50 placement hours with age range 11 - 18 years old to qualify to work with this age range only
100 placement hours, 50 in each range, to qualify to work with all ages.

If you choose to work with both age ranges, you will have one extra academic year to complete your additional 50 hours of placement work (ie achieving a total of 100 hours of practice) and there will be an additional admin cost of £200 to cover the extra marking and re-registration for the additional time.
Candidates' supervisors must be trained and experienced in working with the appropriate age group for the student's placement.
Assessment:
There will be a creative presentation integrating theory and practice, weekly journals and a log of 100 placement hours. There are two casework assignments and a placement and supervisor report. All the work will be assessed and marked; the qualification is awarded on attainment of a pass mark.
Dates & Times:
12 Saturdays, 7 hours per class; 9.30am – 4.30pm
2022: Sept 10th, Sept 17th, Oct 1st, Nov 5th, Dec 3rd
2023: Jan 7th, Feb 4th, Mar 4th, Apr 29th, Jun 10th, July 1st, July 22nd
Fees:
£1950
We are happy to take a deposit and spread the remaining fees over a number of monthly payments
Applications:
To apply for this course please click the application button below and we will send you a full application form and invite you to interview.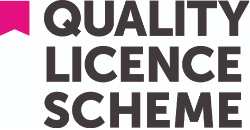 This L6 course is endorsed by the Quality Licence Scheme.
Click the toggle below for more information
This course and/or training programme has been endorsed by the Quality Licence Scheme for its high-quality, non-regulated provision and training programmes. This course and/or training programme is not regulated by Ofqual and is not an accredited qualification. Your training provider will be able to advise you on any further recognition, for example progression routes into further and/or higher education. For further information please visit the Learner FAQs on the Quality Licence Scheme website.