L6 Diploma in Rape & Sexual Abuse Counselling
A specialist course enabling counsellors to work with Rape, Sexual Violence and Sexual Abuse, this diploma is run in conjunction with East Kent Rape Crisis Centre (EKRCC). The tutor will be Louise Mackinney.
This L6 Diploma covers theory and practice of working with rape and sexual abuse, dissociation, shame, advanced skills for working with sexual abuse, attachment, working with children and an introduction to a number of trauma-oriented theories including: EMDR, Sensorimotor Psychotherapy, Traumatic Incident Reduction (TIR), Trauma-Focused CBT, Somatic Experiencing and more. The course requires that you undertake 50 hours of rape or sexual abuse counselling.
Entry Requirements:
Having previously completed an EKRCC Part 1 training (to apply for this please visit www.ekrcc.org.uk) and submission of an Accreditation of Prior Learning (APL) – details on application.
Plus
Minimum L4 Diploma in Counselling
Dates & Times
Runs from September 2022 - April 2023: 8 Saturdays as follows:
2022: 3rd Sept, 1st Oct, 5th Nov, 3rd Dec.
2023: 8th Jan, 5th Feb, 5th March, 1st April.
Fees
We are happy to take a deposit and spread the remaining fees over a number of monthly payments
Applications
To apply for this course please click on the button below and we will contact you via email with application forms and process.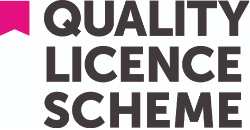 This L6 course is endorsed by the Quality Licence Scheme.
Click the toggle below for more information
This course and/or training programme has been endorsed by the Quality Licence Scheme for its high-quality, non-regulated provision and training programmes. This course and/or training programme is not regulated by Ofqual and is not an accredited qualification. Your training provider will be able to advise you on any further recognition, for example progression routes into further and/or higher education. For further information please visit the Learner FAQs on the Quality Licence Scheme website.