L6 Supervisor Training for Qualified Counsellors
This post-qualifying supervision training for counsellors is designed for experienced counsellors and psychotherapists from a variety of theoretical backgrounds who would like to develop the skills and knowledge to become competent clinical supervisors. The course consists of experiential exercises, theoretical input, skills practice sessions, case studies and time for reflecting on one's own practice.
Subjects covered include:
The tasks, functions, responsibilities and accountabilities of the supervisor, supervisee and also of the context in which the supervision takes place (such as the organisation and professional bodies that could be overseeing the work).
Key theories of supervision i.e. Hawkins and Shohet, Brigid Proctor, Francesca Inskipp, Page & Wosket etc.
Group supervision versus one to one supervision.
Managing ethical dilemmas and professional complaints as well as understanding and working within the professional and ethical requirements appropriate to the candidate's professional body.
Entry requirements - Candidates must:
Be qualified to level 4 or 5 Diploma level in counselling or psychotherapy.
Have at least 2 years post qualifying experience as a practising counsellor/psychotherapist consisting of at least 450 hours (including placement hours whilst a student) in supervised practice.
Provide a reference from their current supervisor stating that they are ready to start supervising other practitioners.
Course requirements - candidates will need to be:
Currently in practice as counsellors/psychotherapists.
Supervising other practitioners by the end of the course.
Receiving supervision for their supervision work from a suitably qualified and experienced supervisor.
Assessment:
There will be a creative presentation integrating Theory and Practice. Journals, Log of supervision and Log of supervision of supervision. At the end of the course a case study (3,000 - 3,500 words) will be submitted. All the work will be assessed and marked; the qualification is awarded on attainment of a pass mark.
Course Dates: 2022 – 2023:
Saturdays, 9.30am - 5.30pm: class dates will be:
2022: Sep 10th, Oct 1st, Nov 5th, Dec 10th.
2023: Jan 14th, Feb 4th, Mar 4th, Apr 22nd, May 13th, Jun 17th.
Fees:
£1950.00
Full payment prior to the start of the course OR a deposit of £300 prior to the start of the course with 10 monthly payments of £165.00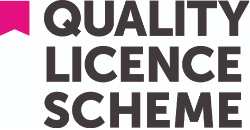 This L6 course is endorsed by the Quality Licence Scheme.
Click the toggle below for more information
This course and/or training programme has been endorsed by the Quality Licence Scheme for its high-quality, non-regulated provision and training programmes. This course and/or training programme is not regulated by Ofqual and is not an accredited qualification. Your training provider will be able to advise you on any further recognition, for example progression routes into further and/or higher education. For further information please visit the Learner FAQs on the Quality Licence Scheme website.